THE BEAUTY AND QUALITY OF THE CORDOVAN SHELL
A valuable treasure in leather
The process used to produce cordovan shell leather is centuries old and is so special that it simply cannot be replicated by modern machinery.
Our philosophy is to extract this precious material and transform it into something eternal, entrusting it to our experienced craftspeople, who are able to select the best breeches from the horse, and apply all the processing steps with incredible patience, from the rough shape to the tanning and finishing.
From the quality and care of each process comes our shell cordovan, a finished leather of great flexibility and yet a durable material that lends itself to fine workmanship.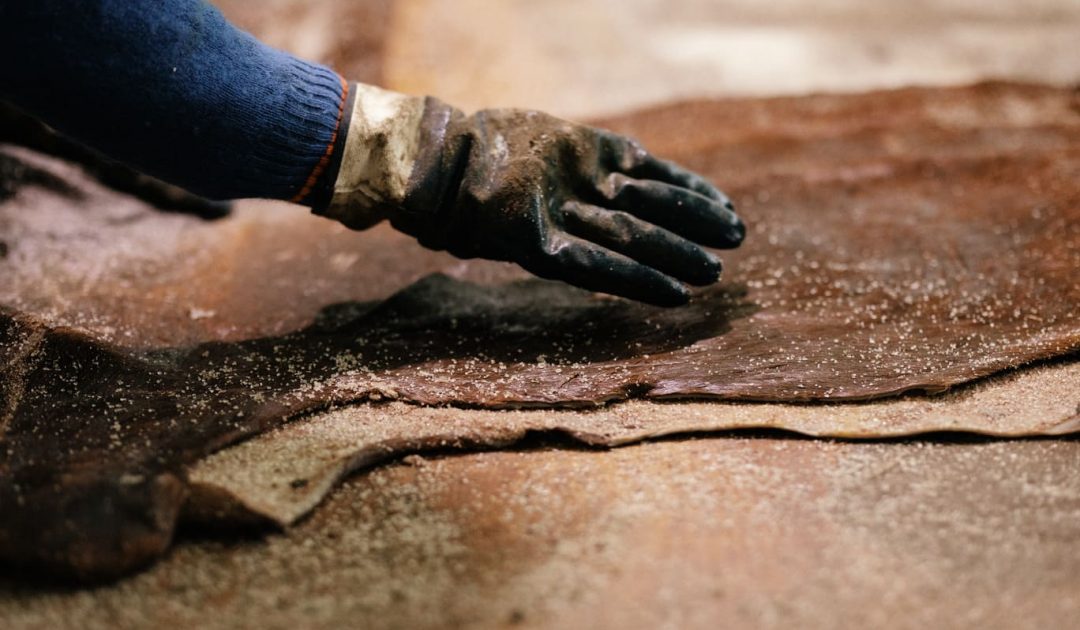 The leather is first subjected to a vegetable tanning recipe in the pit and worked on the cartilage part; in the following, slow production processes, only with the skilful eye and unparalleled craftsmanship of the craftsperson can "shells" with a unique texture, appearance and elasticity be obtained.
Comipel's shell cordovan is exclusively produced in Italy with a process that combines skill, passion and gives this leather a characteristic and extremely pleasant appearance that is long-lasting.
More beautiful with every passing day.
For centuries, horse leather cordovan has been the choice of those who seek a timeless fashion statement, knowing that they have purchased the best of the best.
Shell cordovan leather requires patience and work to produce, but it delivers a soft, long-lasting material, steeped in strength and lustre for long-lasting elegance.
Our signature on the leather
The Comipel brand engraved on each cordovan shell is not only a synonym for the quality of the leather in your hands, but a whole wealth of expertise at your disposal. Our in-depth product knowledge is at the service of our clients for advice on shell treatment, in order to achieve the highest possible quantity and quality of leathers.